life...
is falling apart around my family and i feel powerless to stop it.
restless...
i don't know what to do with myself. i've ran out of new books to read and this is not going down very well. i feel lost without a book now. muse for writing has taken a nose dive, despite wanting to write something i just can't fathom any kind of inclination to do so. i want to get out of here but lack the energy to move. i feel like my life is at a standstill and is headed...
Knight Rider syndrome
dictionaryofobscuresorrows: n. disillusionment upon rewatching a beloved pop-culture touchstone of your youth and having to confront its hand-puppet characterization, magnetic-poetry dialogue, jury-rigged plots and undisguised pandering to its audience, all of which—by the power of Grayskull—makes you wonder what else in your mental fridge is past its expiration date. this causes me to wonder...
swish fulfillment
dictionaryofobscuresorrows: n. the feeling of delicate luck after casually tossing something across the room and hitting your target so crisply and perfectly that you feel no desire to even attempt another shot, which is a more compelling argument for the concept of monogamous love than anything sung to a guitar.
slipcast
dictionaryofobscuresorrows: n. the default expression that your face automatically reverts to when idle—amused, melancholic, pissed off—which occurs when a strong emotion gets buried and forgotten in the psychological laundry of everyday life, leaving you wearing an unintentional vibe of pink or blue or gray, or in rare cases, a tie-dye of sheer madness. my mother says "you look just...
apomakrysmenophobia
dictionaryofobscuresorrows: n. fear that your connections with people are ultimately shallow, that although your relationships feel congenial at the time, an audit of your life would produce an emotional safety deposit box of low-interest holdings and uninvested windfall profits, which will indicate you were never really at risk of joy, sacrifice or loss. i fear this is my life. ho hum.
Here's the [Bootleg] Anchorman 2 Trailer | Laugh... →
laughspin: follow the link, follow the link…. i actually cannot wait for this!
xeno
dictionaryofobscuresorrows: n. the smallest measurable unit of human connection, typically exchanged between passing strangers—a flirtatious glance, a sympathetic nod, a shared laugh about some odd coincidence—moments that are fleeting and random but still contain powerful emotional nutrients that can alleviate the symptoms of feeling alone.
5 tags
i forgot...
the comforting feeling that comes from gentle caresses while you sleep, the person next to you just drawing small figures of 8 on your back. a soft touch to wake up to, warm and inviting… even despite how terrifying it all is too.
4 tags
5 tags
Watch
this guy is my hero!
5 tags
Listen
4 tags
Titles for groups of birds ;
i've always held a certain fascination for the collective nouns when it comes to a group of birds. every single one is different - no two the same. the creativity expressed when deciding and compiling a list such as this (this list doesn't even hold every collective noun, it is more small taste). if there was one thing i wish, it's that i could shake the hand of whomever is...
4 tags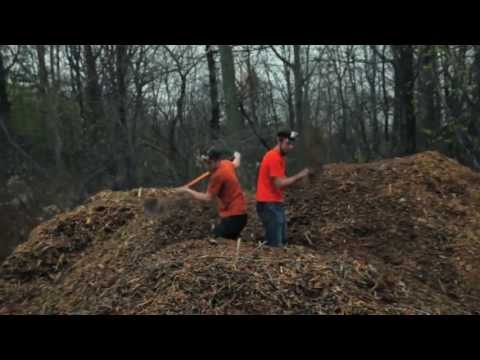 I love listening to music that I haven't heard in years. Hahaha lostprophets are a prime example.
Wow. Within 10 minutes of being at work, some bitch threw a glass at her husbands head. Gotta love my pub…
I'm back...
Guess what guys.. I'm back. Been a while but I've finished revaluating my life and now I need an outlet for everything. I'll keep you posted.
reblog with the hogwarts house you think best...
quietblackbird: ravenclaw. slytherin. fo' sho'
My day today.
work until 4pm. nap for an hour. work until 2am. good times. /sarcasm.
6 NEW DVD's ORDERED FROM PLAY.COM
ok, i say 'new'… they've all been round for a while. but they're nevertheless very awesome. - clerks 2 - dogma - mallrats - nick and nora's infinite playlist - from dusk till dawn - empire records